Associate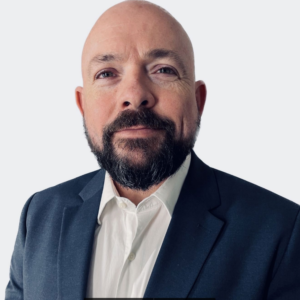 Jed Phillips is a seasoned attorney with a diverse legal background, blending extensive experience in law firms and in-house roles. His career is distinguished by a comprehensive skill set, particularly in IP litigation, corporate compliance, competition law, contracts, and international trade. With a resourceful and creative approach, Jed has become a key player in shaping legal strategies that meet the dynamic needs of businesses in today's complex environment.
As Vice President & General Counsel at Tashcon Corporation, Jed was the company's inaugural legal hire, spearheading the development, implementation, and oversight of in-house legal and corporate compliance functions. His responsibilities included drafting, reviewing, negotiating, and executing various commercial agreements. Jed's proactive legal counsel extended across all business areas, covering licensing, regulatory compliance, and employment matters. Notably, he showcased his adeptness in dispute resolution, navigating litigation and arbitration processes. His role involved retaining, supervising, and coordinating external legal counsel, ensuring strategic alignment with budgeting and staffing requirements.
Before his in-house role, Jed served as a Senior Intellectual Property Litigation Attorney at Arnold & Porter LLP, an Am Law 100 firm. In this capacity, he steered complex multi-party disputes in federal court and before the International Trade Commission, demonstrating expertise in international and domestic fact and expert discovery, as well as pretrial and trial practice and procedure. Jed's commitment to fostering legal excellence extended to mentoring junior attorneys as an instructor for Arnold & Porter's "Trial School."
Jed's legal journey also includes significant contributions at Howrey LLP and Fenwick & West LLP, both prominent Am Law firms, where he handled intricate matters related to SEC and FCPA compliance, intellectual property, and commercial disputes. His innovative solutions earned a $1 million bonus for Howrey LLP in resolving an international unfair competition dispute and garnered recognition with the "Fenwick's Finest" award for streamlining pretrial discovery, resulting in substantial client savings.
Areas of Practice
Intellectual Property Litigation
Corporate Compliance
Competition Law
Contracts
International Trade
Education
J.D., University of California, Hastings College of the Law
B.A., Political Science, Truman State University
B.A., Philosophy & Religion, Truman State University
Court Admissions*
Northern District of Illinois
Eastern District of Texas
Northern District of California
* Attorney is not barred in Delaware