Partner, Chair of Post-Grant Practice Group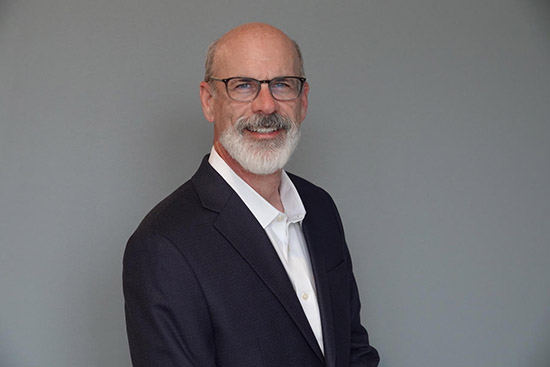 Jason Shapiro has been working in the intellectual property field since 1991, joining the Devlin Law Firm as a partner in 2023. Recognized as one of the world's top patent professionals in the Intellectual Asset Management (IAM) Patent 1000, Jason counsels clients on all aspects of intellectual property law with a special emphasis on patent litigation, post-grant proceedings, complex prosecution matters, non-infringement and invalidity opinions, and technology transactions, including intellectual property rights in government contracts.
Jason began his intellectual property career as a patent advisor to the Army Research Laboratory (ARL), during which time he also received patent examiner training at the U.S. Patent and Trademark Office. After law school, Jason worked as in-house patent counsel at Northrop Grumman Corporation and as a partner at IP boutiques in the Washington, DC area, where he was involved in patent litigation and prosecution, post-grant proceedings, noninfringement and invalidity opinion writing, and intellectual property transactions.
Prior to entering the legal profession, Jason worked as a researcher in the field of experimental hydrodynamics and as a project engineer building mechanical prototypes. His graduate research involved use of interferometric techniques in the field of experimental mechanics.
In his free time, Jason enjoys spending time with family and friends, biking, hiking, and playing guitar. 
Areas of Practice
Intellectual Property Litigation
Patent Post-Grant Proceedings
Patent & Trademark Prosecution
Licensing & Technology Transactions
Strategic Counseling on Intellectual Property Rights and Claims
Education
J.D., cum laude, University of Baltimore School of Law, Baltimore, MD, 1994
M.S. (Mechanical Engineering), The Johns Hopkins University, Baltimore, MD, 1987
B.S. (Engineering Mechanics), The Johns Hopkins University, Baltimore, MD, 1986
Admissions*
Washington, DC
Maryland
U.S. Court of Appeal for the Federal Circuit
U.S. Patent and Trademark Office (registered patent attorney)
*Attorney is not barred in Delaware.
Honors and Distinctions
Representative Work
BlueCatBio MA v. Yantai Ausbio Laboratories Co., Ltd., Case No. 2022-1450 (Fed. Cir. 2023) (successfully represented patent owner in appeal of Patent Trial and Appeal Board decision)
BlueCatBio MA v. Yantai Ausbio Laboratories Co., Ltd., PGR2020-00051 (P.T.A.B. 2021) (successfully represented patent owner in Post-Grant Review before the Patent Trial and Appeal Board)
Apple Inc. v. Rembrandt Wireless Technologies LP, Inter Partes Review Nos. IPR2020-00033, IPR2020-00034, IPR2020-00036, IPR2020-00037
Katherine USA, Inc., et al. v. Fractus, S.A., Inter Partes Review Nos. IPR2019-00944, IPR2019-00945, IPR2019-00946, IPR2019-00947
ZTE (USA), Inc v. Fractus, S.A., Inter Partes Review Nos. IPR2018-01455, IPR2018-01451, IPR2018-01456, IPR2018-01461, IPR2018-01463, IPR2018-01457, IPR2018-01462
Weatherford Int'l, LLC et al. v. Rapid Completions LLC, Inter Parts Review No. IPR2017-01232
LG Electronics, Inc., et al. v. Toshiba Samsung Storage Technology Korea, Inter Partes Review Nos. IPR2015-01659, IPR2015-01653
Patent Harbor LLC v. Disney Enterprises, Inc. & LG Electronics, Inc. (E.D. Tx.) (represented defendants in a patent litigation involving DVD players and recorders and DVD authoring technology)
LG Electronics, Inc. v. Toshiba Samsung Storage Technology (D. Del.) (a patent litigation involving optical disc technology)
Cypress Semiconductor v. LG Electronics, Inc. and LGMobileCOMM (N.D. Cal.) (a patent litigation involving communication bus and touch sensor technology)
J&M Mfg. Co. v. Unverferth Mfg.Co. (S.D. Ohio) (a patent litigation involving farm equipment)
Spear Pharmaceuticals, Inc. v. William Blair Co. (D. Del.) (a litigation involving breach of contract and trade secret misappropriation)