Pharmaceutical Litigation Specialist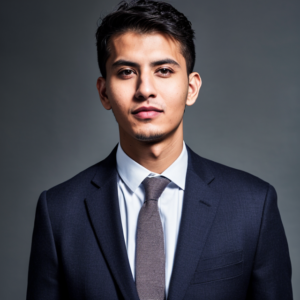 Vik Kaushal joins Devlin Law Firm LLC as a Pharmaceutical Litigation Specialist with eight years of expertise with Hatch-Waxman patent cases. He began his professional career with Amneal Pharmaceuticals in 2014 after earning a master's degree in intellectual property. Vik received his J.D. from Temple Law School's evening program while working full-time in-house at Amneal Pharmaceuticals and afterwards at a boutique patent litigation firm. Vik first joined Devlin Law Firm as an IP Specialist during his last year of law school, where he focused on software technologies, honing his technological background as a computer science engineer.
The non-traditional career in IP of Mr. Kaushal allows him to bring a unique perspective to the firm. Mr. Kaushal has aided senior attorneys in every aspect of the litigation process. While working in-house with Amneal, he assisted in identifying and interviewing custodians, collecting and compiling pertinent and responsive documents for production, and preparing fact and expert witnesses for depositions. He oversaw up to eight litigation cases concurrently at Amneal, attended over 40 depositions, and aided in over ten trials.
Mr. Kaushal also supervised the patent portfolios of Amneal Pharmaceuticals and three of its alliance entities. His work in portfolio management entailed determining patentable subject matter, locating and interviewing inventors, and writing patent applications. Additionally, he aided in finding the most effective strategies for responding to office actions.
He is conversant with and knowledgeable about the nuances of working closely with numerous divisions inside a pharmaceutical company, including Regulatory Affairs and Research & Development. Additionally, he assisted the Business Development department with licensing agreements and built intra-department standard operating procedures that are currently being used by organizations and firms for which he previously worked
Areas of Practice
Intellectual Property Litigation
Education
J.D., Temple University Beasley School of Law
Masters in Intellectual Property – University of New Hampshire School of Law
Bachelors in Computer Science Engineering – PES Institute of Technology