Partner, Appellate Chair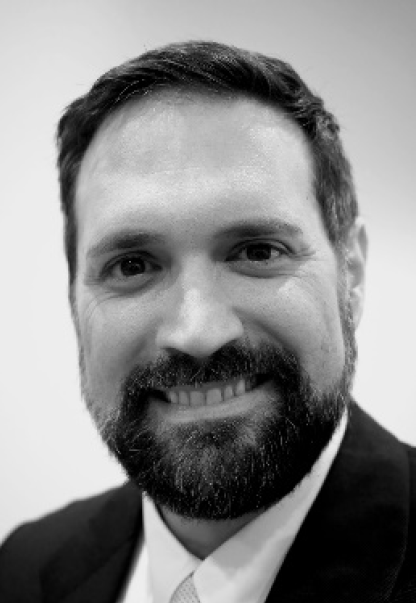 Mr. Gajarsa is a seasoned first‐chair appellate litigator who has handled matters at every appellate level, including as principal counsel before the United States Supreme Court. He also is one of only a few appellate lawyers in the country specializing in high‐stakes intellectual property appeals before the Federal Circuit. Since clerking twice at that Court, Mr. Gajarsa has become a go‐to choice for complex Federal Circuit appeals, assisting clients of all sizes (from startups to Fortune 500 companies) in over 100 such matters. He is routinely selected to present oral argument by clients and co‐counsel alike, and he is among only a handful of advocates to have argued three patent cases to the Federal Circuit in the same court week. Other appellate advocates (from small boutiques to V20 law firms) also regularly rely on Mr. Gajarsa's appellate counsel to shadow their appeals and help prepare for oral argument. And Mr. Gajarsa has become a trusted source to handicap Federal Circuit appeals for parties and investors.
Mr. Gajarsa's experience extends beyond the appellate arena as well. His clients consistently rely on him to steer vital in‐house legal strategy related to IP portfolio management for bet‐the‐company products, licensing, and IP transactions. With a unique appellate‐litigation perspective, Mr. Gajarsa also regularly provides his clients critical advice on an array of matters outside of IP, including start‐up financing and formation, healthcare regulation, antitrust, corporate transactions, false advertising, and commercial free speech matters.
Mr. Gajarsa is active in the legal community. He has dedicated thousands of hours to pro bono service, including as appointed pro bono counsel in several high‐profile appeals concerning military and law enforcement officers. Mr. Gajarsa also has served for numerous years as the Co‐Chair of the Federal Circuit Bar Association's Veterans' Law Committee and as an adjunct professor at Georgetown University Law Center, where he teaches the experiential seminar Patent Appeals at the Federal Circuit.
Prior to joining Devlin Law Firm, Mr. Gajarsa spent over a decade as an appellate and trial litigator at V20 firms in Washington D.C. and as the Appellate Chair for a top-ranked firm based in Los Angeles. Before joining the Firm, Mr. Gajarsa also clerked for Judges Sharon Prost and Raymond Chen, both of the Federal Circuit, and Judge Kent Jordan of the Third Circuit. At those courts, Mr. Gajarsa regularly assisted in the disposition of a wide range of intellectual property matters, including patent, trademark, copyright, and Lanham Act disputes, and a variety of non‐IP matters, including executive agency actions, federal tax and accounting standards, federal employment disputes, veterans' benefits, water rights, and tribal law.
Education
J.D., Georgetown University
M.B.A., Duke University
B.A. Georgetown University
Bar Admissions*
District of Columbia
Maryland
* Attorney is not barred in Delaware