Of Counsel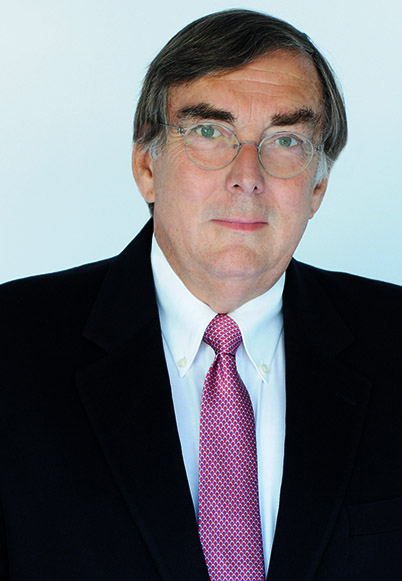 Jeff is a seasoned intellectual property attorney. His background includes partnerships at Pretty & Schroeder, a patent boutique, and Sonnenschein, Nath & Rosenthal (now Dentons), a global general practice firm, both having highly regarded intellectual property litigation practices.
Jeff's experience provides him with a valuable tool set for handling a broad range of intellectual property matters. He has litigated trademark, copyright, trade secret and antitrust matters for individuals, start-ups, mid-sized and Fortune 500 companies, and for plaintiffs and defendants. He has advised inventors, entrepreneurs, management and boards of directors on licensing, intellectual property strategies and implementing and managing intellectual property portfolios. He has also prepared and prosecuted patents, including a patent featured in Scientific American.
In addition, Jeff's skill set includes the communication skills necessary to explain complex legal and technical issues to clients, judges, juries and others. He is a lecturer on intellectual property at the University of California and has been quoted in the New York Times. Jeff has handled matters involving small molecules, biologics, medical devices, food and agricultural chemicals, nanotechnology, polymers, catalysts, semiconductors, wireless communications, optical devices, digital signal processing, lasers, solid electrolyte batteries, FLA and lithium ion batteries, fuel cells, water treatment, process gas treatment and packaging.
Areas of Practice
Intellectual Property Litigation
Licensing and Strategic Counselling on Intellectual Property Rights and Claims
Patent & Trademark Preparation and Prosecution
Education
J.D., Wayne State University, Detroit, MI
B.S., Chemistry, University of Michigan, Ann Arbor, MI
Professional Organizations
Admissions
California
Delaware
Michigan (Not active)
Representative Cases
Scosche Industries v Kanex (C.D. Cal.) (represented plaintiff in patent/trademark matter)
PPC v Holland Electronics (C.D. Cal) (represented defendant in patent matter)
Gary Bernstein v JC Penney (C.D. Cal) (represented defendant in copyright matter)
International Monetary Fund v IMF (N.D. Cal) (represented plaintiff in trademark matter)
Norcom Systems v IsoVac (E.D. Pa) (represented defendant in antitrust matter)