Partner
Co-Chair Trademark Practice Group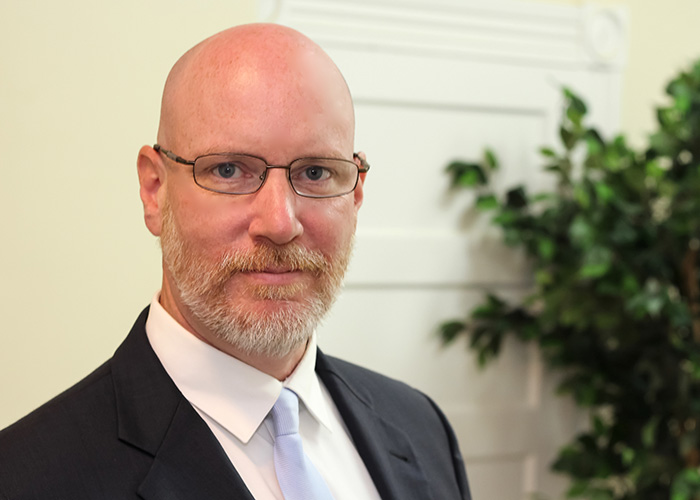 While many intellectual property lawyers can claim a background in science, few can claim a previous career in geology. Jim Lennon sees this as a competitive advantage. As geologists must be thoroughly trained in a range of disciplines — especially chemistry, physics, and biology — this grounding gives Jim an unusually multi-dimensional, "big picture" perspective that he brings to both patent transactions and litigation. His clients in the pharmaceutical, chemical, and materials industries have long recognized his ability to absorb a wide variety of esoteric scientific concepts, and to interpret those concepts for non-technical audiences.
To Jim, a client's IP strategy can only be effective in the context of the company's overall business objectives. As patent law continues to be redefined, often by the Supreme Court, he advises clients on all their available options, sometimes even eschewing patents in favor of other forms of protection. He views litigation similarly, as a strategic decision whose ramifications — legal, financial, and reputational — must be thoroughly weighed for business efficacy, and either pursued or settled accordingly.
Jim often acts as Delaware co-counsel in major patent litigations, yet his role is anything but passive. Judges in the United States District Court for the District of Delaware place a premium on both brevity and clarity in written materials, and Jim is known as a savvy reviewer of his co-counsel's written submissions. He regularly provides valuable insights into the workings of the court, strengthening the work product for maximum impact and optimal results.
Areas of Practice
Intellectual Property Litigation
Patent & Trademark Prosecution
Licensing and Strategic Counselling on Intellectual Property Rights and Claims
Education
J.D., University of North Carolina School of Law, Chapel Hill, NC, 2001
B.S., Geology, University of Delaware, cum laude/degree with distinction, Newark, DE, 1995
Honors and Distinctions
IAM Patent 1000
Martindale-Hubbell, AV Preeminent®
Avvo Rating 9.7/10
Delaware Super Lawyers®, Rising Star 2012
Marine Corp. Marathon, 3x finisher
Co-founder, Delaware Patent Pro Bono Program
Delaware Office of the Child Advocate, GAL, 12+ years volunteer
Court Admissions
Delaware
Pennsylvania
New York
S. Patent and Trademark Office, Registered Patent Attorney
S. Courts: DE, EDNY, SDNY, EDPA, Fed.Cir., 3rd Cir., Fed. Claims
Professional Memberships
AIPLA, ABA, FBA, FCPA, DSBA
Representative Work:
Coxcom Inc. v. Rembrandt Technologies LP, D. Del., 06-0721
In re: Rembrandt Technologies LP Patent Litigation, D. Del., 07-1848
Rembrandt Data Technologies, LP v. AOL, LLC. et al, E.D. VA, 08-01009
MLR, LLC v. Motorola, Inc., ED. VA, 08-00357
MLR, LLC v. ZTE Corporation et al, ED. VA 09-01023
Tritek Technologies, Inc. v. United States of America, Fed. Claims, 14-cv-00451 [sample brief]
Graphic Packaging Intl. v. C.W. Zumbiel Co., Fed. Cir., 12-1672 [sample brief]
MIH International LLC v. Comfortland Medical Inc., D. Del.12-cv-01693 [sample brief]
Exopack-Technology LLC v. Graphic Packaging Holding Co et al, D. SC 7-11-cv-00337 [sample transcript of argument]
Graphic Packaging International, Inc. v. C.W. Zumbiel Co., D. FL 3-10-cv-00891 [sample transcript of trial examination]
Edward D. Ioli Trust, et. al. v. Avigilon Corporation, et al, E.D. TX 2-10-cv-00605 [sample transcript Markman hearing]
Brinkmeier v. BIC Corporation et al, D. Del. 1-09-cv-00860 [sample brief]
Versus Technology v. Radianse Inc., D. Del. 1-04-cv-01231 [sample transcript of summary judgment argument]
USPTO Inter Partes Reexamination for U.S. Patent 7,848,978, U.S., Appl. No. 95/001,657 [reexamination request / issued reexamination certificate – one of few inter partes reexaminations to ever result in complete cancellation of all claims]