Associate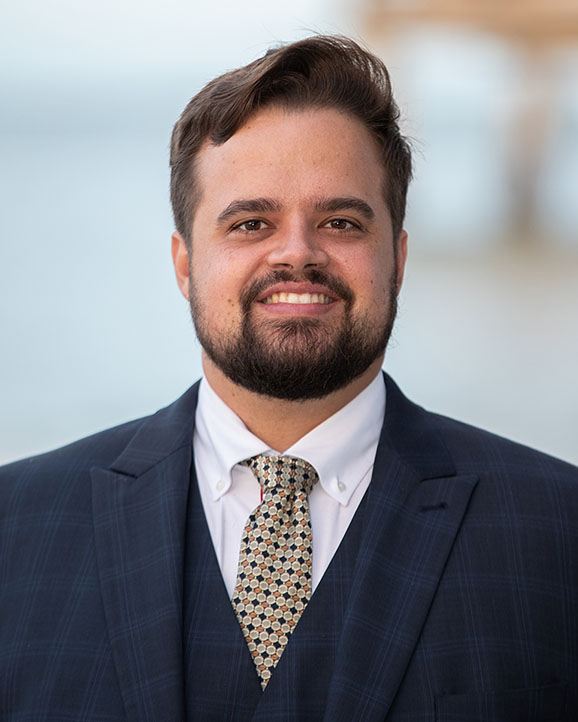 Adam Woodward is an associate at Devlin Law Firm. He is a USPTO-registered patent attorney and intellectual property specialist with experience representing clients in an array of patent, copyright, and trademark litigation matters. Additionally, Mr. Woodward prosecutes patent applications and trademark applications before the USPTO and has experience in the areas of biomolecular engineering, inorganic chemistry, thermodynamics, chemical engineering, materials science, electrochemistry, chemical processes and controls, medical devices, pharmaceuticals, and software design/programming.
Prior to joining Devlin Law Firm, Mr. Woodward was lead counsel on a multi-million-dollar software patent infringement case involving hospitality payment systems for a medium sized software company. Mr. Woodward has also litigated generic pharmaceutical patent disputes and trademark and copyright infringement cases, as well as advised clients on early-stage IP protection and corporate formation strategies.
During law school, Mr. Woodward clerked for Judge Timothy Batten of the Northern District of Georgia, as well as Judge Alan O. Forst of Florida's Fourth District Court of Appeals. Mr. Woodward also studied for a Masters of Bioethics along with his Juris Doctor and takes a particular interest in the chemical and life sciences, as well as the intersection of law, ethics, and technology. Mr. Woodward was an assistant managing editor for Emory's Journal of Law and Religion and competed on the Moot Court Team.
Prior to law school, Mr. Woodward graduated from Cornell University with a B.S. in Engineering, specializing in Chemical and Biomolecular Engineering. At Cornell, Mr. Woodward was a member of the Archer Lab, where he conducted research into metal-oxide nanoparticles for use as electrodes for lithium-ion batteries. Additionally, Mr. Woodward was selected as one of ten Kessler Engineering Entrepreneurship Fellows in his graduating class, which gave him the opportunity to gain hands on experience working with startup technology companies and helping them through the early legal and technical challenges related to growth. This remains an ongoing passion and emphasis for Mr. Woodward's practice.
Areas of Practice
Intellectual Property Litigation
Patent & Trademark Counseling and Prosecution
Education
J.D., Emory University School of Law, 2019
B.S., Chemical and Biomolecular Engineering, Cornell University, 2011
Admissions*
State of Florida
United State Patent and Trademark Office (Registered Patent Attorney)
U.S. District Court for the Middle District of Florida
U.S. District Court for the Southern District of Florida
U.S. District Court for the Western District of Washington
U.S. District Court for the District of Massachusetts
*Attorney is not barred in Delaware.